ProPay recognizes that there is an ever present risk of fraudulent transactions in the ecommerce payments space. We have partnered with an industry leader in cybercrime prevention to offer our partners a solution to this dilemma. ProPay's CyberShield solution utilizes the ThreatMetrix® best in class technology to help prevent a fraudulent transaction from being accepted.
CyberShield differentiates legitimate customers from potential fraudsters by leveraging the rich data and analytics in the ThreatMetrix Global Trust Intelligence Network (The Network). This is the largest trusted identity network of shared intelligence, providing insight into positive and negative behavior and threat intelligence for both online personas and devices using trust-based authentication. The Network monitors more than 500 million monthly transactions and protects more than 160 million active user accounts, 2,500 customers, and 10,000 websites. Simply put, there is no other provider who monitors and reviews as many devices and transactions as ThreatMetrix. That history and behavioral analysis is something each merchant can benefit from.
This solution offers a non-intrusive way for merchants to screen website customers making card-not-present transactions, and acts as an advanced fraud prevention tool providing very effective real-time payment decisioning information. Using historical data and customizable rules engines, merchants have the ability to flag or reject high risk and fraudulent transactions without having to worry about rejecting good sales. Rules can be created to fit a merchant's unique business model and customer base, even including the data elements used to identify negative behavior.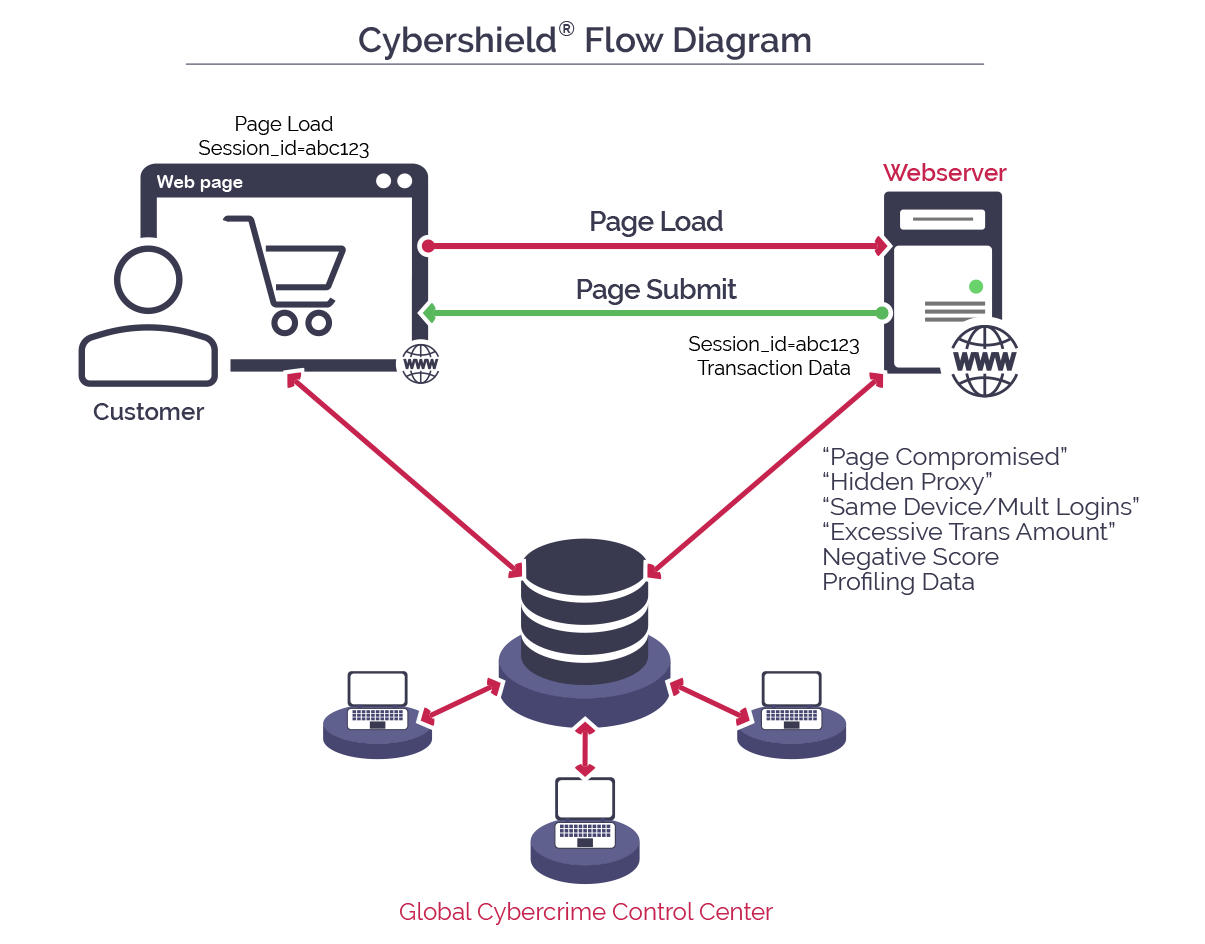 When a customer visits a merchant's web-site, the customer's device is identified and profiled via the ThreatMetrix iframe embedded on the merchant's web-site.
How it works
The merchant then submits the authorization request. Merchants pass the necessary transactional information via the fraud object in our payment API. ProPay will then send the information to the ThreatMetrix network. Based upon the information gathered from all of those data points and the rules set by the merchant, the transaction can be rejected or accepted. If the transaction is rejected a message is sent back to the merchant informing them of the result, if the transaction is not rejected, it will continue on to authorization.
Click here to see