ProPay recommends use of ProtectPay and its Hosted Payment Page (HPP) as the preferred method for merchants who process credit cards. By using the HPP, merchants can protect payers' sensitive information which is collected on an interface hosted by ProPay. ProPay performs this role in accordance with PCI standards, and ensures that merchants are compliant and safe. Merchants use an API to provide settings that the HPP will use as it collects cardholder data, and this same API call can be used to customize the look and feel of the HPP. Summary of Processing using the Hosted Payment Page:
A customer finishes shopping on a merchant's website and chooses to "check out".
The merchant's system uses the ProtectPay API to create an instance of the HPP and define its settings.
ProPay returns the Hosted Transaction Identifier.
The merchants system redirects the customer's browser to the ProPay Hosted Payment page (with the new Hosted Transaction Identifier.)
The payer provides payment information on the Hosted Payment Page and clicks "submit".
If the data provided by the customer is good, the HPP will post a success message back to the merchant's website.
The merchants system gets the results of the Hosted Transaction using ProtectPay PCI Method 4.7.3 'Get Hosted Transaction Results'.
The ProtectPay API returns the results of the Hosted Transaction (and a new payment method ID if requested.)
The merchants system can display a success message to the customer.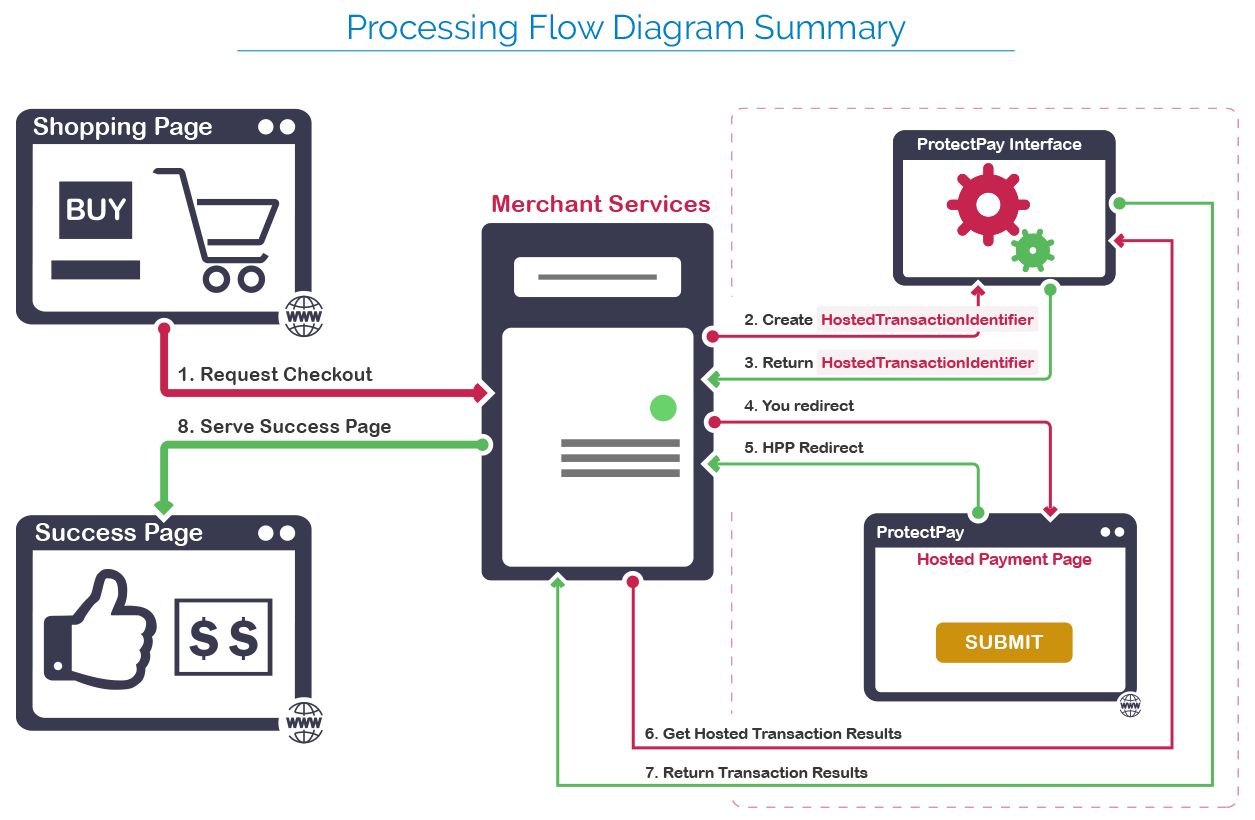 The Hosted Payment Page can be customized to match the look and feel of a merchant's checkout page. One of the parameters passed when creating a Hosted Transaction Identifier is the 'CSSUrl'. If passed, the Hosted Payment Page will load in the iframe referencing this CSS file, the file must be publically accessible to the Hosted Payment Page. If the Hosted Payment Page is unable to reach the CSS URL or there was no URL passed the Hosted Payment Page will load with the default style.